SEPTIC TANKS REQUIRE MAINTENANCE
And We Can Help
Septic systems need to be taken care of so they don't have problems!! Don't wait until your special wedding day or family dinner to have a back up in your home. Let shamrock help!!
Shamrock offers a wide variety of services to help customers maintain their septic systems.
Tank locating
Digging/excavation
Pumping
Inspection
Riser Installation
Concrete and Plastic Risers
Septic Additives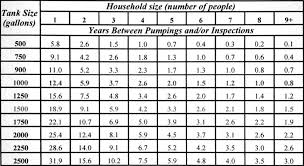 Other Resources:
Learn how often your septic tank should be pumped.
PROPER SEPTIC TANK PUMPING INTERVALS

Common size tank for typical 3bed/2bath house
Common size tank for large house (ie. 3,000s.f.)
**Note: Households utilizing garbage disposals accumulate solid waste more rapidly
and should be pumped out at more frequent intervals.